Finding and Paying for Child Care
Early childhood education and PreK programs give you the time to work and your child the gift of caring teachers and boost social skills. These programs can help you with Durham programs that provide free or subsidized early education and childcare for eligible families. While this site does not point to specific childcare or preschool programs, these programs can guide parents to find the best childcare for any family.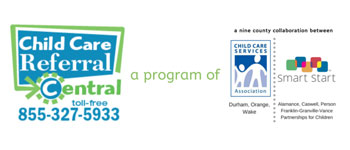 Provides resources and referrals to help make finding childcare easy and convenient for families.
Read More »