Finding and Paying For Child Care
While this site does not point to specific child care or preschool programs, there are programs that maintain a current directory and can provide support finding the best child care options for any family (see CCSA Child Care Referral Central). In addition, Durham programs that provide free or subsidized child care for eligible families are listed below.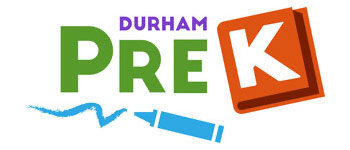 High quality, free or affordable pre-K in a variety of settings around the county for all Durham 4-year-olds, giving children the skills they need to be ready for kindergarten and beyond.
Who is Eligible:
Any child that is a resident of Durham County, regardless of income, that turns 4 by August 31 of their applying year
Pre-k is free for any child whose family makes below 400% of the federal poverty level (for example, a family of 4 with an income below $119,999) and offers a sliding scale fee for all others. Visit https://durhamprek.org/dpk-sliding-scale/ for further details.
Application appointments are available in English and Spanish (other languages available by request).
Services are available in the following language(s):
English
,
Other languages through translation service
,
Spanish