Children's Behavior And Emotions
Children of all ages can struggle with big emotions or mental health concerns. These programs offer evaluation and/or proven interventions to help families (and teachers!) understand and address emotional and behavioral challenges that arise in young children.
Please note there are a number of private mental health providers and clinics in our community with specialized training in assessing and treating young children's emotional and behavioral needs. This website does not currently maintain a directory of private providers. Please check out the programs below or contact your child's doctor and/or insurance company for other referrals to a therapist that has expertise in working with young children.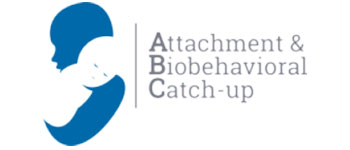 A 10-session service for families with infants and toddlers, ABC helps to build the attachment and connection between parents and children under age 4
Who is Eligible:
ABC is available for any family with a child 6-months-old to 4-years-old. Discuss specific eligibility during your initial phone call
Where are services offered?
ABC is offered at several agencies including the Center for Child & Family Health, Exchange Family Center, and the Children's Developmental Services Agency; the 10 sessions are typically one-hour long home visits, but the visits may be done virtually
Services are available in the following language(s):
English
,
Spanish
How to initiate or access services:
Call or text the Center for Child & Family Heath (CCFH) ABC line at 919-378-1811 or fill out the ABC Interest Form. CCFH can connect you with other ABC providers if they are better able to meet your needs.