Parenting Support and Strategies
It's not necessary to pass a course or get a license to have the job of a parent, but all parents want to develop skills and strategies to help them do their job well. The following programs provide parenting information and "training" in a variety of formats, offering everything from one-time tips to parenting workshops to regular home visits.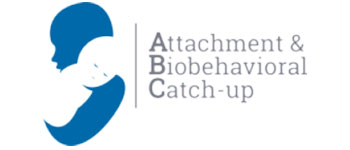 A 10-session service for families with infants and toddlers, ABC helps to build the attachment and connection between parents and children under age 4
Who is Eligible:
ABC is available for any family with a child 6-months-old to 4-years-old. Discuss specific eligibility during your initial phone call
Where are services offered?
ABC is offered at several agencies including the Center for Child & Family Health, Exchange Family Center, and the Children's Developmental Services Agency; the 10 sessions are typically one-hour long home visits, but the visits may be done virtually
Services are available in the following language(s):
English
,
Spanish
How to initiate or access services:
Call or text the Center for Child & Family Heath (CCFH) ABC line at 919-378-1811 or fill out the ABC Interest Form. CCFH can connect you with other ABC providers if they are better able to meet your needs.